The Australian Malaysian Business Council provides a range of events and activities for its members. This page is a list of past events.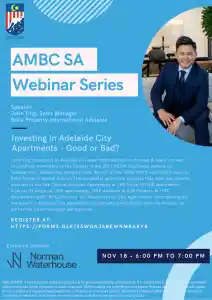 AMBC (SA) would like to invite you to join our second live webinar: "Investing in Adelaide City Apartments" on 18th November 2020 (6 PM ACST).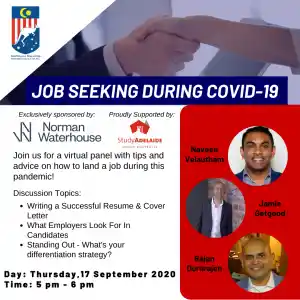 This webinar is organised by AMBC(SA), exclusively sponsored by Norman Waterhouse and supported by Study Adelaide.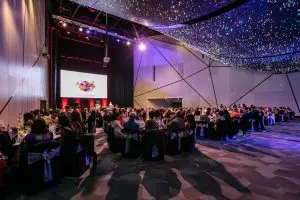 fundraising event which brings together over 250 participants ranging from corporate representatives, government representatives from Malaysia and Australia, institutional leaders, to prominent entrepreneurs across South Australia.